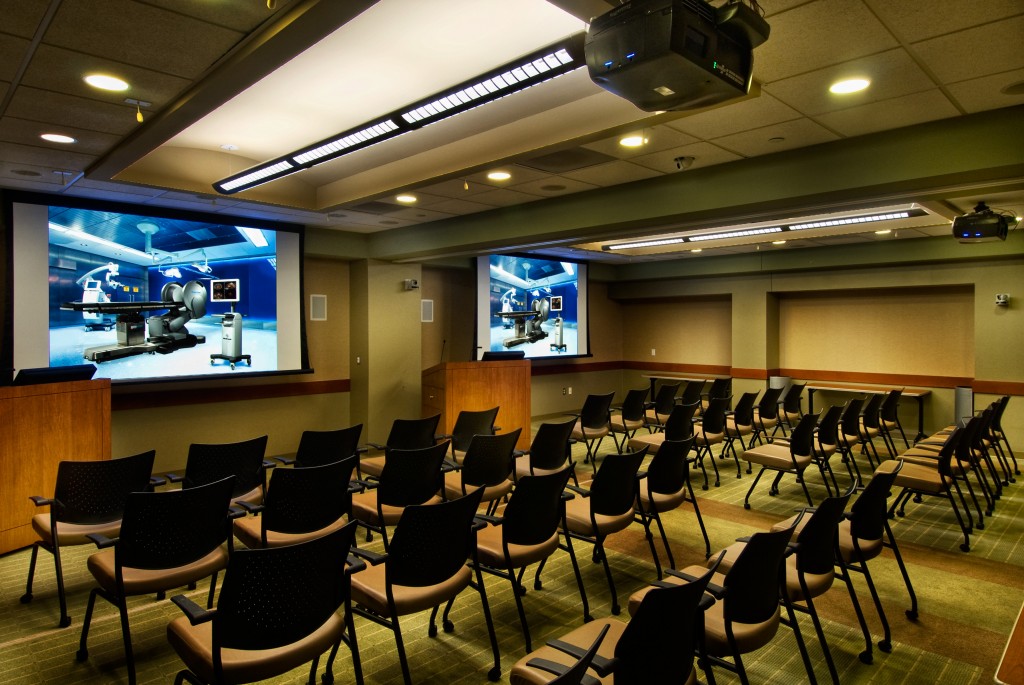 In an effort to capture the varied needs of doctors and professionals at a prominent health care facility, AVA engineered, designed, and installed matching training rooms which can be used either combined or independently.
These high-end, state-of-the-art rooms feature ProjectionDesign 1,920 x 1,200 HD 16:10, 24/7 capable projectors.  The design accommodates, through Crestron control panels, the ability to easily configure the room a needed.  Overflow is accommodated with the ability to link all audio and video content to (3) additional boardrooms in the facility as well as the ability to stream content to their secure website for viewing at remote locations.
The system additionally incorporates the ability to play Blu-Ray DVD content, ClearOne Audio Conferencing, Polycom Video Conferencing, multiple VGA/DVI input locations, custom manufactured lecterns, SMART Sympodium for annotation, and MediaPointe recording and streaming of multiple sources simultaneously.  The custom programmed Crestron Control System provides automated control of all components from within the room or remotely via a network connection.